Posted by Josh Elijah on 22nd Jul 2022
The technology
Single Pair Ethernet is a revolutionary improvement upon standard ethernet that fundamentally reduces the amount of wiring required in networking applications without sacrificing data rates. The implications of this for mobile platforms like drones and subsea robots (where size, weight and power are limited) is huge. Just take a look at a comparison between a standard RJ-45 jack, and a typical SPE connector!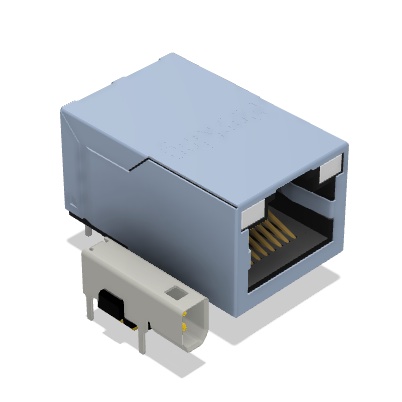 The technology is very promising, but Single Pair Ethernet has a marketing problem. Engineers are a typically cautious bunch, and "if it ain't broke, don't fix it" is a common adage when it comes to proposing changes to a working system. The real problem though, is that there is no easily available, open platform for Single Pair Ethernet that allows engineers to get hands on with the technology quickly and cheaply. Add to that the current "connector war" with companies duking it out to supply the industry standard SPE connector, and the patchy availability of silicon, and you have an ecosystem that is fragmented.
At BotBlox, we believe SPE has huge potential not just for our customers, so we're going to solve this problem.
What we're doing to change this
We are developing a Single Pair Ethernet platform, consisting of a compact SPE Switch, Media Converters (to convert between standard ethernet and SPE) and plug adapters (allowing customers to use existing networking wiring by soldering into a SPE compliant plug). The platform we develop will be open-source, to encourage users to develop and improve upon our design. We will be crowdfunding the entire project to boost marketing, visibility, and seed the first community of engineers excited about this tech.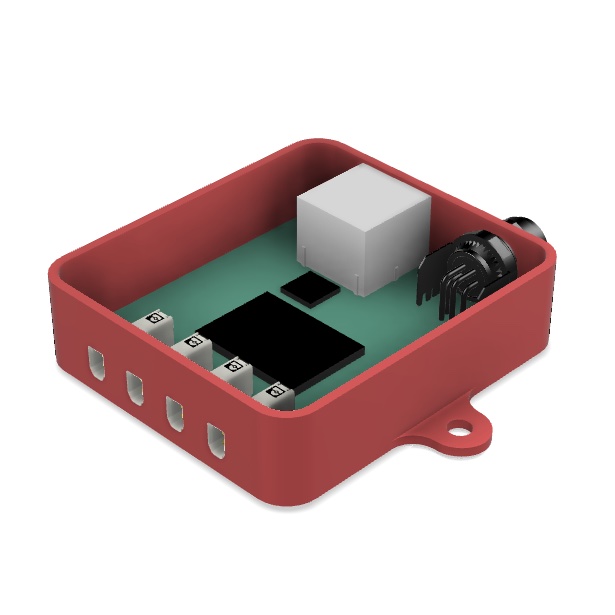 Technical Specifications
The specifics of our kit are still being decided, we encourage anyone interested to vote on features and propose new features in our product roadmap page. In general, we are aiming for the following features:
5 to 40/60V input range
40mm x 40mm x 15mm dimensions
2 x SPE ports configurable as either 10BASE-T1S or 100BASE-T1
2 x SPE ports configurable as either 100BASE-T1 or 1000BASE-T1
1 x1000BASE-T RJ45 uplink port
1 x 10G XFI port on a stackable header
Microcontroller switch management onboard
IP54 rated chassis
How you can get involved
Customers/Engineers
Email us at info@botblox.io if you are interested in defining the specifications of the product and in joining our trial customer list. Also vote in our product roadmap.
Suppliers/Distributors
We believe there is a huge opportunity for suppliers and distributors of SPE hardware to be part of the next community of engineers working on Single Pair Ethernet. Get in touch at josh@botblox.io if you are interested in being involved.